Nate giving praise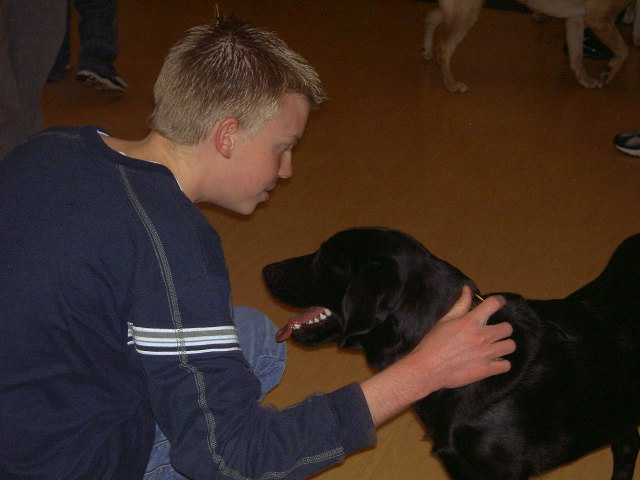 Dulcinea and Decade at puppy class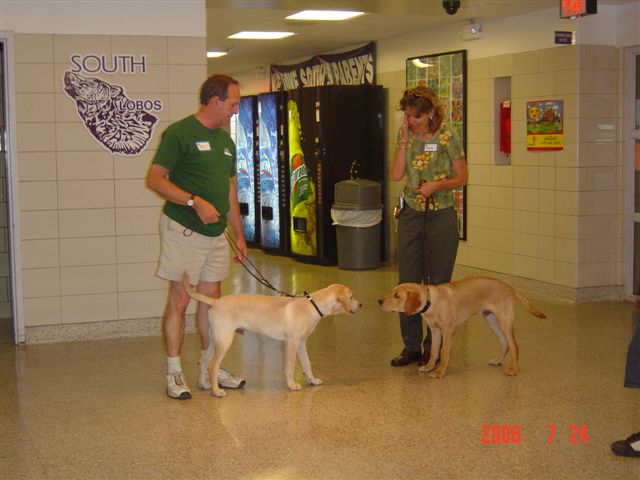 Bev at school literacy night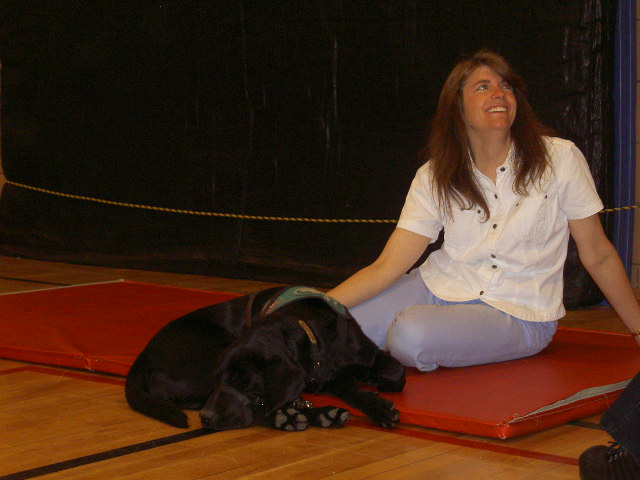 Baby Dulcinea and Madison
Janie at school lieteracy night
animal lodge at alameda east vet hospital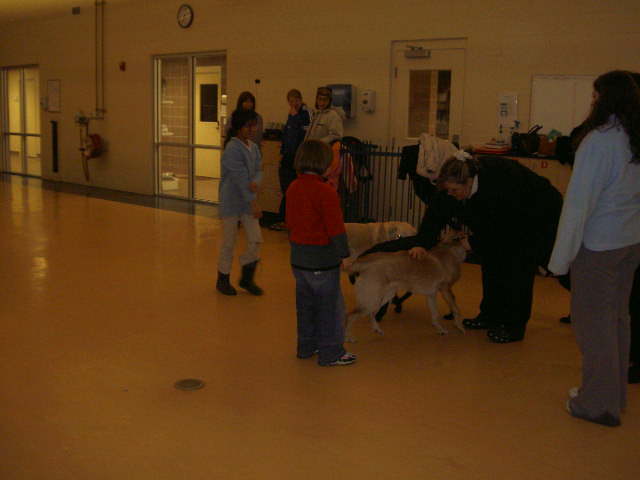 One cool dog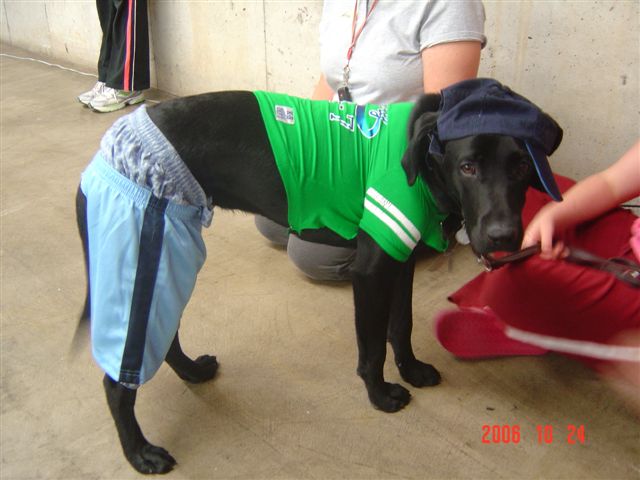 Dulcinea having fun in the snow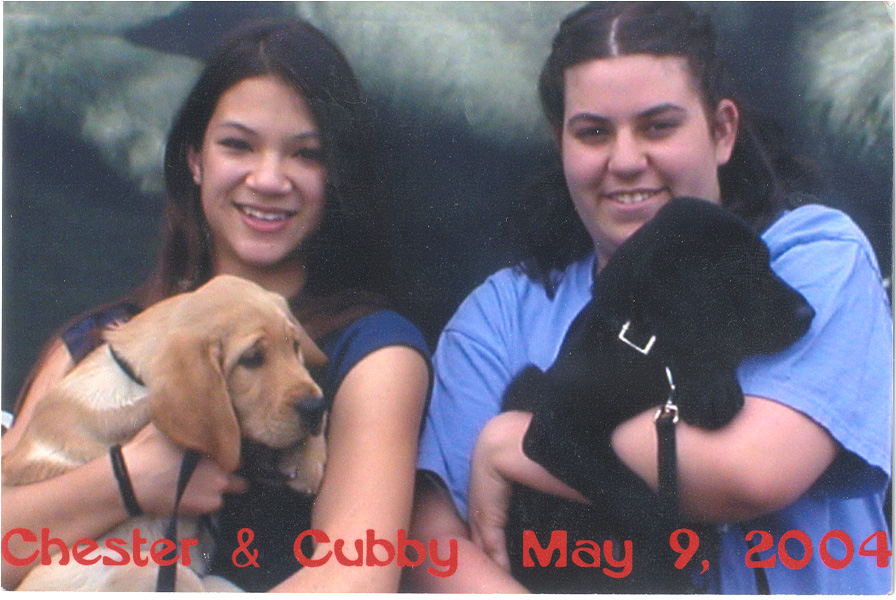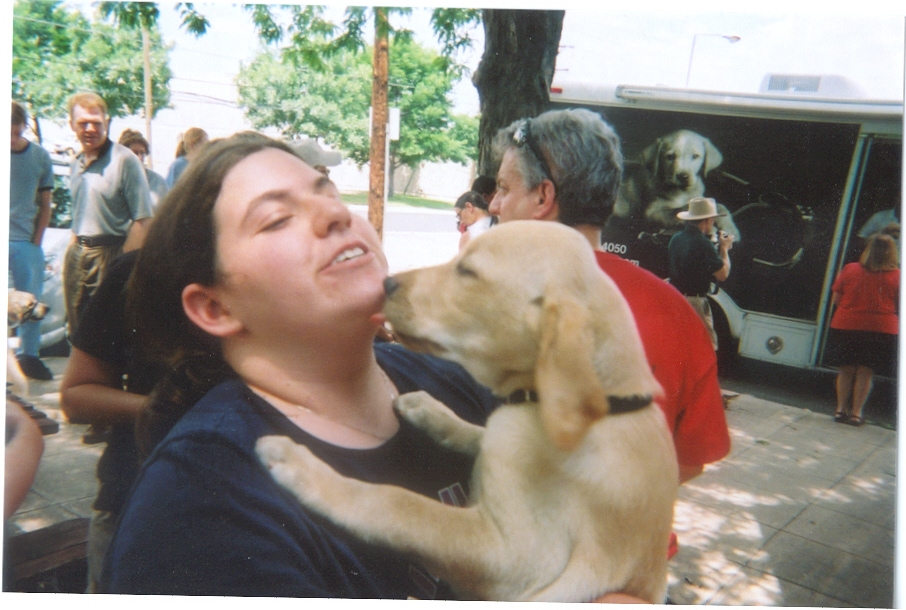 Alya and Caroline at puppy truck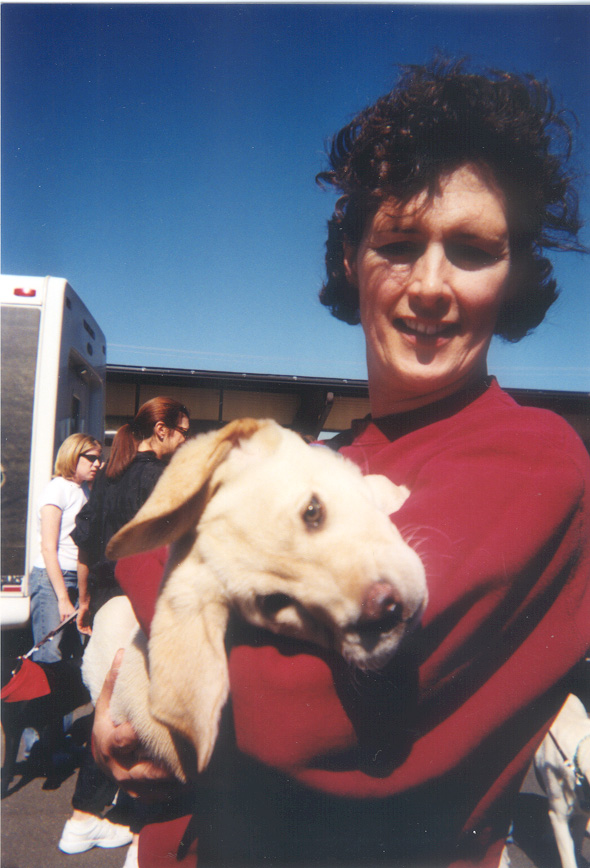 This is not a loose leash!!!!
Alya being a lab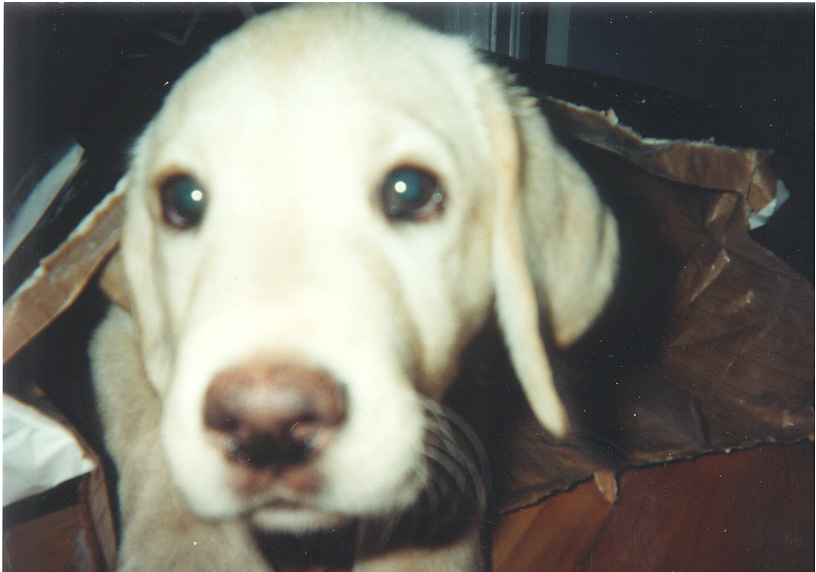 Listen, 3 times a day just isn't enough!!!!!
I'm the best they have ever seen!!!!!!!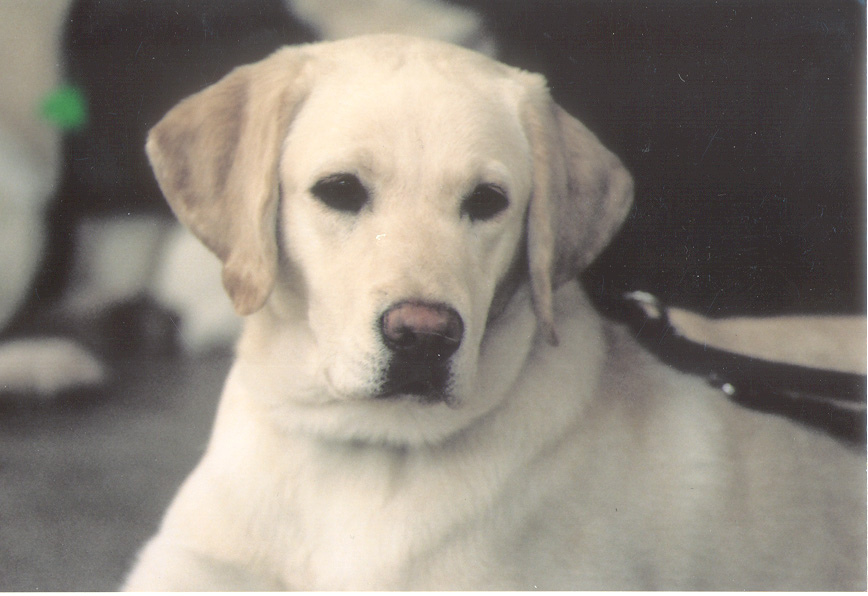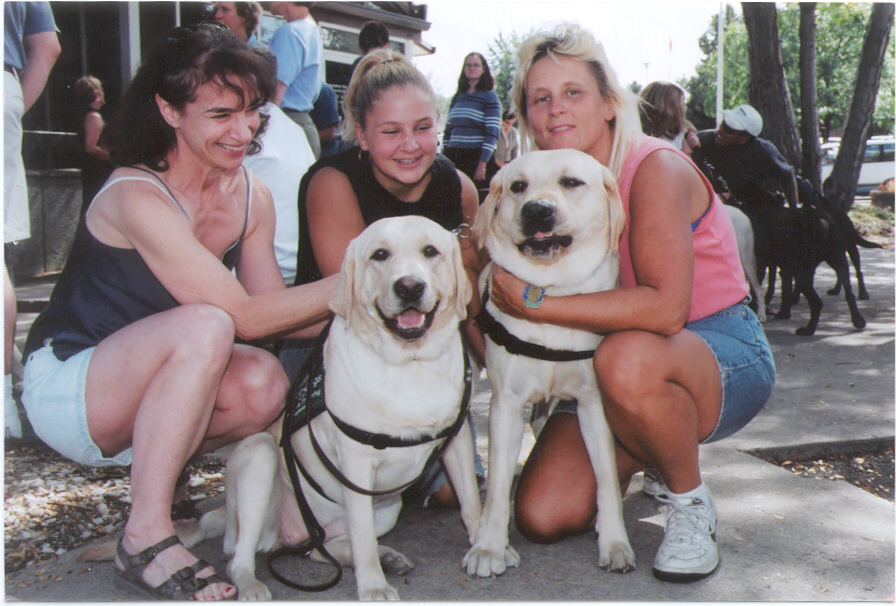 Nate at the puppy truck
Gregory and Dana - Love at first sight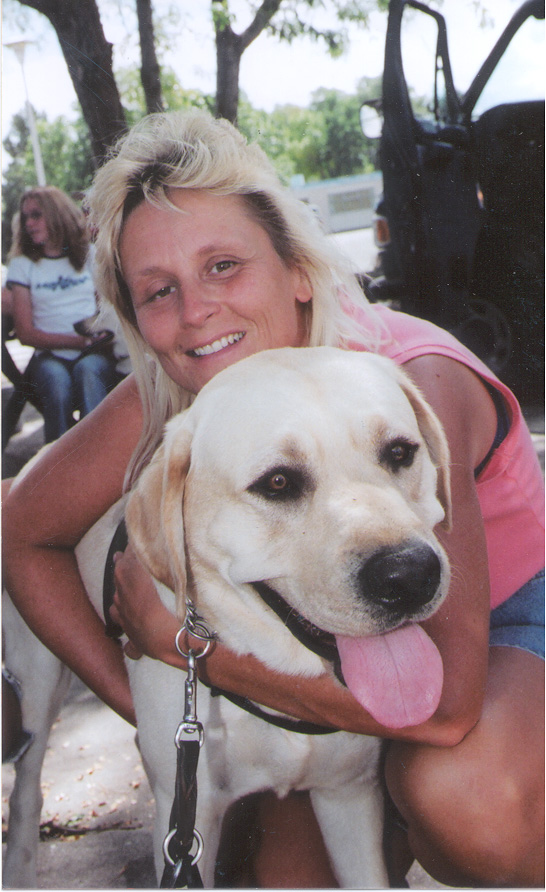 Alya and Karen 1st day at work, friends already!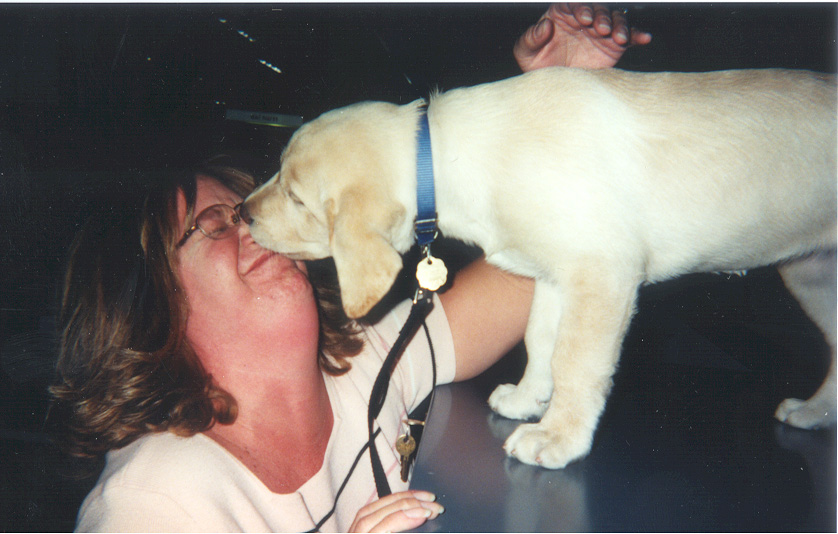 Caroline and Bill Wriston with
GSD's Garson and Joel - Photo by Harvey Schwartz

Click here for other Wriston GDB photos.

Caroline Wriston with Geisla, a white GSD.
Geisla's guide dog name is "Angel" if you see her.

Victor, Dena, Robin, Caroline and Bill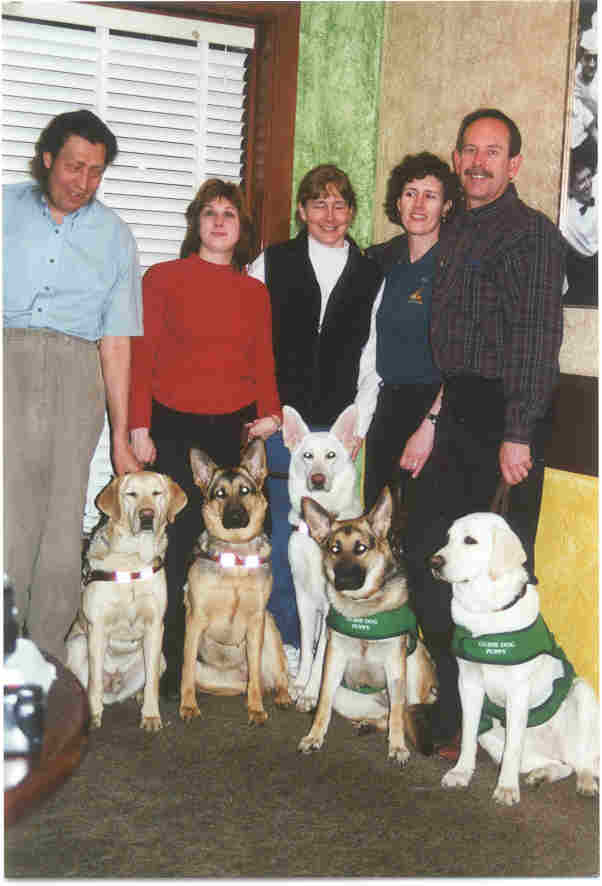 Working guides Blaze, puppy no 2, Gingko, puppy no 3, Geisla, puppy no 4, Bebe, Desert
Decade, wouldn't he be a good breeder boy!